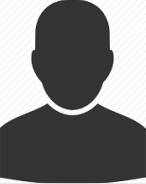 --------------------------------
PHILOSOPHY OF THE CHEMICAL ENGINEERING TECHNOLOGY PROGRAMME (AS DESIGNED BY THE NATIONAL BOARD FOR TECHNICAL EDUCATION)
The Chemical Engineering Programme is designed to reflect a FUNCTIONAL philosophy of education.
While seeking to achieve academic excellence and promote the furtherance of knowledge, the Chemical Engineering Programme also seeks to aid "….the acquisition of appropriate skills, abilities and competence, both mental and physical as equipment for the individual to live in and contribute to the development of his/her society…".
The Programme is therefore committed to the production of technicians who should be capable of carrying out and supervising Chemical Processes in Chemical Engineering based industries.
OBJECTIVES OF THE PROGRAMME
Diplomates of this programme should be able to:
Assist in carrying out chemical analysis in industrial laboratories.
Assist in production processes in chemical based industries.
Market industrial chemicals.
Establish and manage cottage process industry.
Carry out routine inspection, maintenance and repairs of chemical process equipment.
CURRICULUM
The Curriculum of ND Programme consists of four main components. These are:
General Studies courses
Foundation courses
Professional courses
Supervised Industrial Work Experience Scheme (SIWES).
MINIMUM ENTRY REQUIREMENTS
Candidates for admission into the programme should have:
 A minimum of four credit level passes in at most two sittings in Senior Secondary School Certificate ( NECO or (WAEC) or General Certificate of Education (GCE) ordinary level or NTC which must include; Chemistry, Physics and
Mathematics and any of the following:-
Biology,
Agricultural Science
Technical Drawing
Further Mathematics
Statistics
Basic Electronics
Metal Work
Economics
Geography and at least a pass in English language.